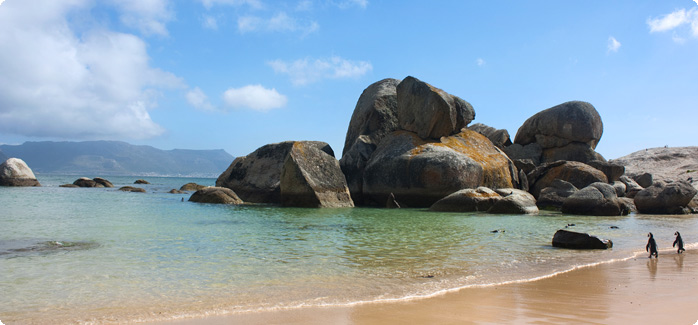 Terms & Conditions
"You"/"Customer": means the user of the Site.
"We/us"/ "TGTG": means The Global Travel Group PLC and all its associated and subsidiary companies.
"Site": means the site on the World Wide Web located at www.holidaywarehouse.uk "Content": means the information and other material available within the Site. "www.holidaywarehouse.uk": The Global Travel Group Website.
"Products": means packages and any other travel related products including (without limitation) flight, rail and coach tickets and insurance.
This web site is offered to you, the customer. The website (www.holidaywarehouse.uk) is owned and operated by The Global Travel Group (TGTG). Your use of this Web site is expressly conditioned on your acceptance of the following terms and conditions. If you disagree with any of the following terms and conditions, you are strongly advised not to use this site. Use of this site indicates your agreement to the following terms and conditions.These terms and conditions shall apply regardless of the means by which the site was accessed, including, but not limited to, through the URL address: http://www.holidaywarehouse.uk, electronic mail, or links from another site.
---
Content of Website
We attempt to ensure that the information available on the web site at any one time is accurate. However TGTG assume no duty to update such information and we cannot guarantee that it will be error free. We will endeavour to correct errors and omissions as quickly as possible after being notified of them.
TGTG cannot be responsible for goods and services offered by us as agents for third parties or for any aspect of the relationship between you and that party.
Customers are advised and are responsible for reading the 'more info' sections.
The web site is provided on an 'as is' and 'as available 'basis. TGTG makes no representation and excludes any warranty, express or implied, as to the availability, quality, timeliness, performance or fitness for a particular purpose of any of the products or services available at www.holidaywarehouse.uk
TGTG does not make any warranty that the web site is free from infection by viruses or anything else that has contaminating or destructive properties.
Links to Third Party Sites
This web site may contain hyperlinks to web sites operated by parties other than TGTG. Such hyperlinks are provided for your reference only. TGTG does not control such web sites and is not responsible for their contents. TGTG's inclusion of hyperlinks to such web sites does not imply any endorsement of the material on such web sites or any association with their operators.
Personal and Non Commercial Use
The copyright in this website belongs to www.holidaywarehouse.uk. All other intellectual property rights are reserved. This web site is for personal and non commercial use. You may not modify, copy, distribute, transmit, display, perform, reproduce, publish, licence, create derivative works from, transfer or sell any information obtained from this web site. You may only download to your personal computer for viewing purposes and print out a number of pages of this web site for your personal use. (see below)
Currency Converter
Currency rates are based on various publicly available source and should be used as guidelines only. Rates are not verified and actual rates may vary. Currency quotes are not updated every day. Check the date on the Currency Converter for the day the currency was last updated. The information is assumed accurate but The Global Travel Group and/or its suppliers do not warrant or guarantee such accuracy. When using this information for any financial purpose, TGTG advises the customer to consult a qualified professional to verify the accuracy of the currency rates. TGTG and/or its suppliers do not authorise the use of this information for any purpose other than personal use and prohibit to the maximum extent allowable the resale, redistribution and use of this information for commercial purposes.
---
Bookings
Holidays booked through www.holidaywarehouse.uk are governed by the Terms and Conditions of the tour operator through whom the booking is made.
Your Holiday Contract
Once a booking is made, the customer (lead name) guarantees that you have the authority to accept and do accept on behalf of your party the terms of these booking conditions. A contract will exist as soon as we issue our confirmation invoice. This demonstrates the lead passengers agreement to pay the balance outstanding (if applicable) and understanding that if the balance is not paid within the time scale, TGTG reserve the right to cancel any arrangements made This contract is made on the terms of these booking conditions which are governed by English law and we both agree to submit to the jurisdiction of the English courts at all times.
Ratings
All accommodation ratings including any star ratings are the tour operators own. They may differ from the accommodation's official rating. Ratings may also differ from one operator to another, depending upon the individual assessment of the accommodation in question by that operator.
Tickets
Tickets are normally dispatched 14 days before date of departure. If you do not receive your tickets 7 days before date of departure please contact 0870 735 5 735 or e-mail sales@holidaywarehouse.uk
Unless otherwise advised tickets will be sent to the address of the credit card holder. If your ticket has not been paid for prior to the specified ticketing time limit advised by us or an authorised agent, we may cancel your reservation. All tickets are non-transferable, non-refundable and non-changeable. Carriage will only be provided to the passenger named in the ticket who may be required to produce appropriate identification. Tickets always remain the property of the issuing carrier and/or the relevant tour operator and will cease to be valid if they are mutilated or altered other than by us or our authorised agent. The ticket for your return or onward journey may not be valid or may cease to be valid if the first part of your ticket has not been used. Further to this passengers may be unable to commence their journey at an agreed stopping place other than that stated as their departure airport on the ticket.
Correct Spelling of Names, Titles
All names, titles and initials of those travelling should be correctly given at the time of booking. Changes cannot be made at a later date without extra charges being incurred.
Costings
The costings on the late holiday searches come direct from the tour operators viewdata system, and thus do not include supplements that are added by the tour operator such as ticket on departure charges, airport taxes, single person supplements etc.
All costings are subject to final confirmation as on the Tour Operator invoice. Children's discounts are all subject to the correct age of the child being given as at the return date of the holiday.
Passports
All clients must be in possession of a full 10-year passport. You MUST inform Global Travel if you are travelling on a British Subject's Passport. Persons over 16 years of age on day of travel must have their own passport. On a family passport the lead name must travel.
Visas
The following applies to EC passport holders. Visas are required to be purchased in advance for certain countries, including Egypt and India. Clients can use the Holiday Express Visa Service to get these at an additional cost with normal and emergency services available. Other countries, including Israel and Turkey require tourist single entry visas to be purchased on arrival. If you are not travelling on an EC passport, other rules may apply. Please check with TGTG for advice or contact the embassy of the country you're travelling to.
Medical Advice
Please ensure that you ask a doctor for any medical advice applicable to the countries you will visit.
Payment
All outstanding balances for your holiday are due to be paid to and received by us at least ten weeks before date of departure. You can pay your balance on line by sending your credit card details over the web or by sending cheques. It would help us if you could copy the reference from the top of the receipt onto the back of any cheques. Alternatively you can call Customer Services on 0870 735 5 735 to arrange for payment by credit/debit card.
Departure/Arrival
TGTG is not liable if there is any change by the carrier to a departure/arrival time previously given to you or shown on your ticket. All holidays and flights are for departure from within the UK. It will be the cutomers responsibility to verify the right times within 48hrs.
Flight Timings
All flight timings are provisional and could be subject to change. You will be informed of any major change.
Customer Services
If you have any queries in relation to the Terms or the services we offer you can contact us by telephone on 0870 735 5 735 or by e-mail sales@holidaywarehouse.uk quoting your reference number, departure date and flight details.
---
Insurance
It is a condition of booking with every tour operator that you have adequate insurance cover. Such insurance will ensure that you are properly covered against unexpected cancellation charges, medical costs that might be incurred while you're away, loss of money, or belonging or personal liability claims. Please note that the cover offered by most credit card companies is not normally adequate for package holiday or holiday flight bookings.
If you require insurance cover, Global Travel will be pleased to arrange it at the time of booking, though you are free to make your own arrangements.
Date Of Cover Clients are covered from the date that the insurance is paid, normally at time of booking.
Insurance Warranty
1. Prior to and at the time of effecting the insurance if purchased through TGTG you must confirm:
(a) That you are not aware of any reason why the holiday should be cancelled or curtailed;
(b) That no person to be covered by the insurance policy is receiving or awaiting treatment as a hospital in-patient; (c) That no person is travelling against the advice of their doctor or for the purpose of obtaining medical treatment or where a terminal prognosis has been given;
(d) That if you or any other member of your party has received treatment as a hospital inpatient during the six months prior to booking you/they have obtained medical opinion as to the advisability of taking the holiday;
2. You will advise the company if any of the above arise after taking this insurance.
---
Cancellations
Cancellation must be in writing from the lead name on the booking and sent to: the Holiday Warehouse UK, 322 Stratford Road, Shirley, Solihull. B90 3DN.
Cancellation Charges Please see terms and conditions of tour operator or airline for individual cancellation charges.
---
Privacy
www.holidaywarehouse.uk is committed to respecting your privacy. Our website is designed so that you can visit www.holidaywarehouse.uk without identifying yourself or revealing any personal information. Once you opt to provide personally identifiable information (any information by which you can be identified), it will only be used to support your customer relationship with us.
As a user of the Web site you will occasionally receive updates from us about sales, special offers, new www.holidaywarehouse.uk services and noteworthy news. We hope that you will find these updates interesting and informative. If you would rather not receive them please send an e-mail message to webmaster@holidaywarehouse.uk or indicate on your member registration form.
---
Security
TGTG have the most advanced security technology for all credit card transactions in order to create a safe and convenient shopping experience for you. Every credit card purchase is done through Secure Server Technology.
---
Modifications of these Terms & Conditions
Global Travel Group reserves the right to change the terms, conditions and notices under which this web site is offered. This right shall no effect the existing terms and conditions accepted by you upon making a legitimate reservation or purchase using this web site.
TGTG reserves the right to make final decisions on all above matters and may also impose limits on features or restrict access to parts of the Website. TGTG may terminate user access or suspend any User's access to all or part of the website without notice for any conduct that TGTG, in its sole discretion, believes violates any applicable law or is harmful to TGTG, a travel service supplier or a third party licensor.
These terms and conditions do not effect your statutory rights.
Top Destinations
Choose from our Top Holiday Destinations for your Cheap Holiday: